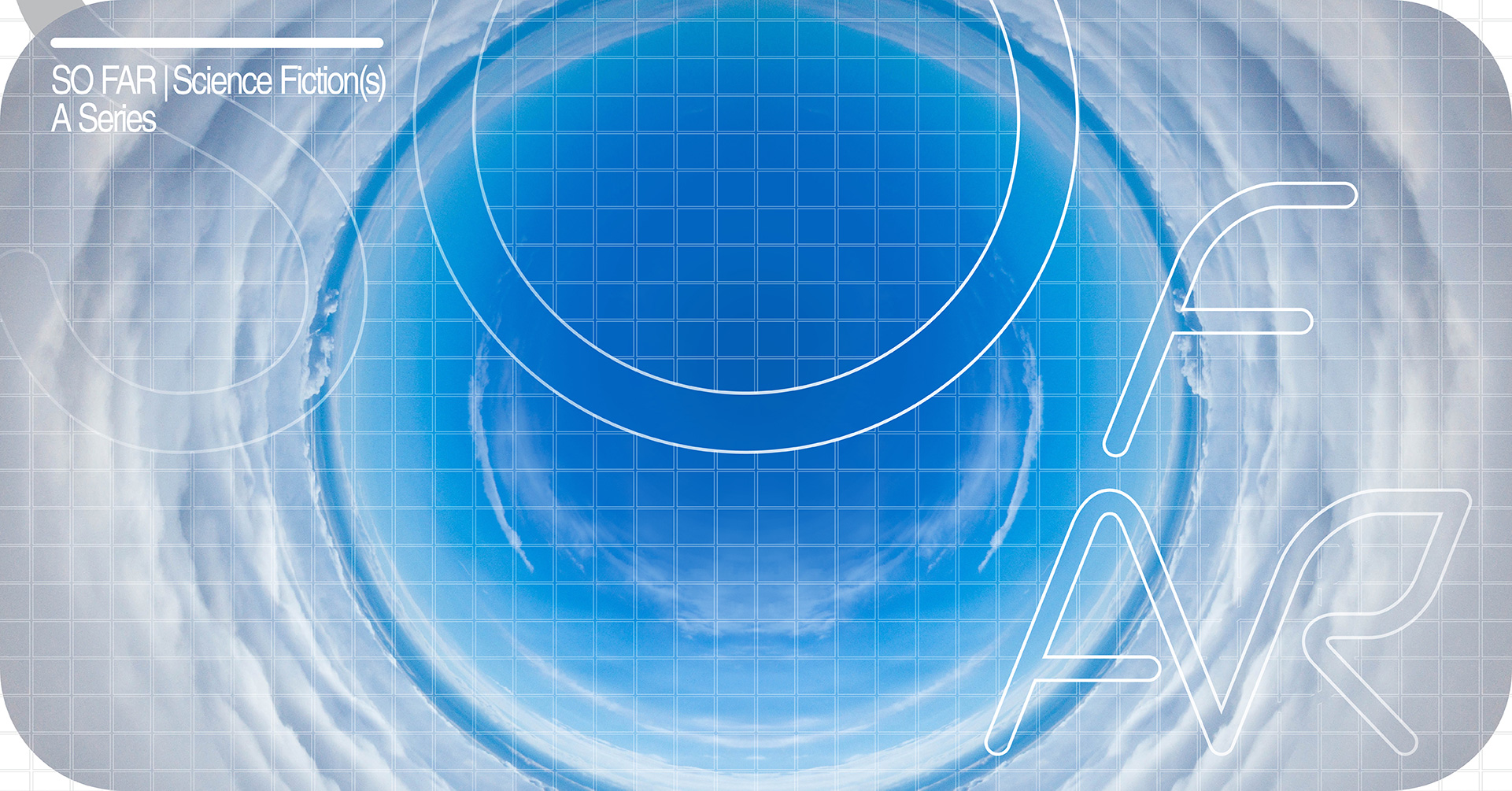 SO FAR | Science Fiction(s)

Science fiction is experimentation. It constructs, from actual realities and potentialities, worlds (past, present, future – or entirely other), only to immediately put them to the test. It is a fiction machine that operates in a real environment: Without just leaving the plane of reality, it continuously creates new and im|probable social, political, technological, biological, and physical assemblages.
With SO FAR | Science Fiction(s), a series of transmedia workshops and discussions, we seek to traverse these assemblages, asking which forms of thinking and acting differently they might yield – beyond trivial escapisms and apocalyptic visions. However, to facilitate this process of questioning, it is important to not merely consider science fiction as a collective term for an artistic genre; following Donna Haraway, it is a form of thinking more generally, SF, transgressing purportedly clear-cut boundaries between the arts and the sciences at the same time as incessantly renegotiating them: »Speculative Fabulation«, »String Figures« – »So Far«. With the series, we will provide an aesthetico-political lab for such processes of negotiation and face, over the course of the year and with the support of artists, writers, philosophers, and scientists, the questions, challenges and im|possibilities of an un|timely genre.
concept and organisation
Georg Dickmann | Moritz Gansen | Hannah Wallenfels
---
2018 | Science-Fiction-Variationen [de]
Saturday, 30 June, and Sunday, 1 July 2018, diffrakt | centre for theoretical periphery
An opening weekend with panels, workshops, a film, and many other things a humanoid heart desires…
Workshops and evening events with
Ann Cotten | Georg Dickmann | Anne Dippel | Moritz Gansen | Jiré Emine Gözen | Felix Laubscher | Dennis Pohl | Isabel de Sena | Hannah Wallenfels
---
1755 | Von den Bewohnern der Gestirne [en]
Saturday, 14 July 2018, diffrakt | centre for theoretical periphery
Workshop and evening event with
Peter Szendy | Arnd Wedemeyer
---
1971 | Andere Räume [de]
Saturday, 29 September 2018, Universität der Künste and diffrakt | centre for theoretical periphery
Workshop and evening event with
Ana Jeinić | Dennis Pohl
---
1985 | The Cyborg as Method and Figure [de]
Friday, 16 November 2018, diffrakt | centre for theoretical periphery
Workshop and evening event with
Marie-Luise Angerer | Karin Harrasser
---
1970 | Of Bloodchildren and Reproutopias [en]
Friday, 14 December 2018, diffrakt | centre for theoretical periphery
Multi-media conversation with
Sophie A. Lewis | Indiana Seresin | Hannah Wallenfels

---
1976 | We Work on the Other Side of Time [en]
Saturday, 19 January 2019, diffrakt | centre for theoretical periphery
Multi-media conversation with
Henriette Gunkel | Ytasha Womack
---
2368 | The Word for World is Forest
Saturday, 30 March 2019, diffrakt | centre for theoretical periphery
Workshop and multi-media conversation with
Émilie Notéris | Alison Sperling
---
2001 | To Infinity – and beyond!
Saturday, 13 April 2019, diffrakt | centre for theoretical periphery
Multimediales Gespräch mit
James Burton | Élie During
---
1925 | Better Be Prepared
Saturday, 20 April 2019, diffrakt | centre for theoretical periphery
Workshop (in English) with
Ben Woodard
Workshop (in German) with
Wladimir Velminski
---
Graphic design: Anna-Luise Lorenz
---
With the generous support of