Montag, 25. September 2023, 19.30 Uhr, diffrakt | zentrum für theoretische peripherie
Gespräch mit
Michael Marder | SO FAR Lesegruppe
Plants are strange. Their anatomies (phytotomies) and their ways of life being so unlike those of humans and other animals, they may easily appear as a merely cosmetic surface effect of the world, as, in the words of Emanuele Coccia, a "cosmic ornament". And yet, they are the condition of all animal life as we know it: they created and constantly recreate the atmosphere that renders the planet habitable, and are hence, rather than epiphenomena, prerequisites of actual worlds in an phenomenological sense.
Given these weird entanglements of strangeness and intimacy, and despite a longstanding record of widespread phytophobia, it may come as no surprise that thinking about (and with) plants has long been a matter of productive speculation across genres and disciplines, including anthropology, biology, philosophy, and – of course – speculative fiction.
For this evening, bringing an herbarium of mixed speculative greens, our SO FAR Reading Group will be in conversation with Michael Marder, who has worked extensively on the philosophy and ethics of plant life. Drawing on examples from, for instance, Hildegard von Bingen, Algernon Blackwood, Sue Burke, Tove Jansson, Ursula K. Le Guin, Anne Richter, Yasutaka Tsutsui, and Jeff VanderMeer, we will venture to find out what plants can tell us about life – well beyond the recently marketable trends of gardening and a healthy lifestyle.
The event is made possible with the kind support of the Climate Care Festival 2023 at FLOATING BERLIN.
---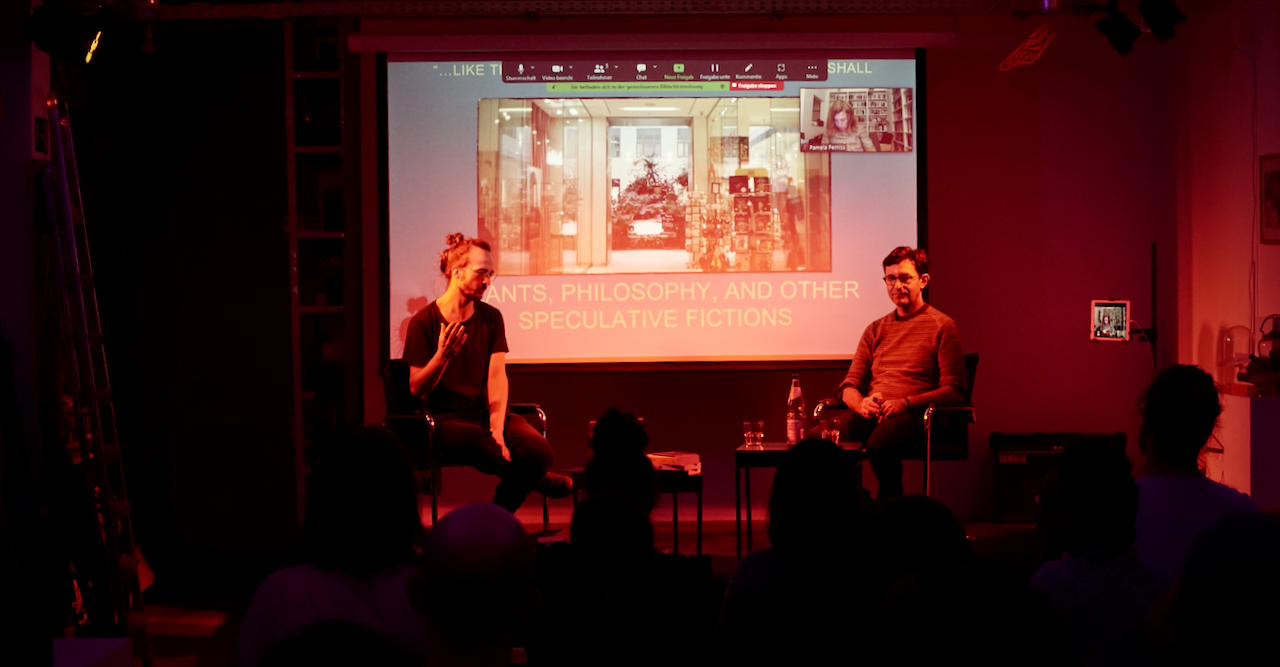 ---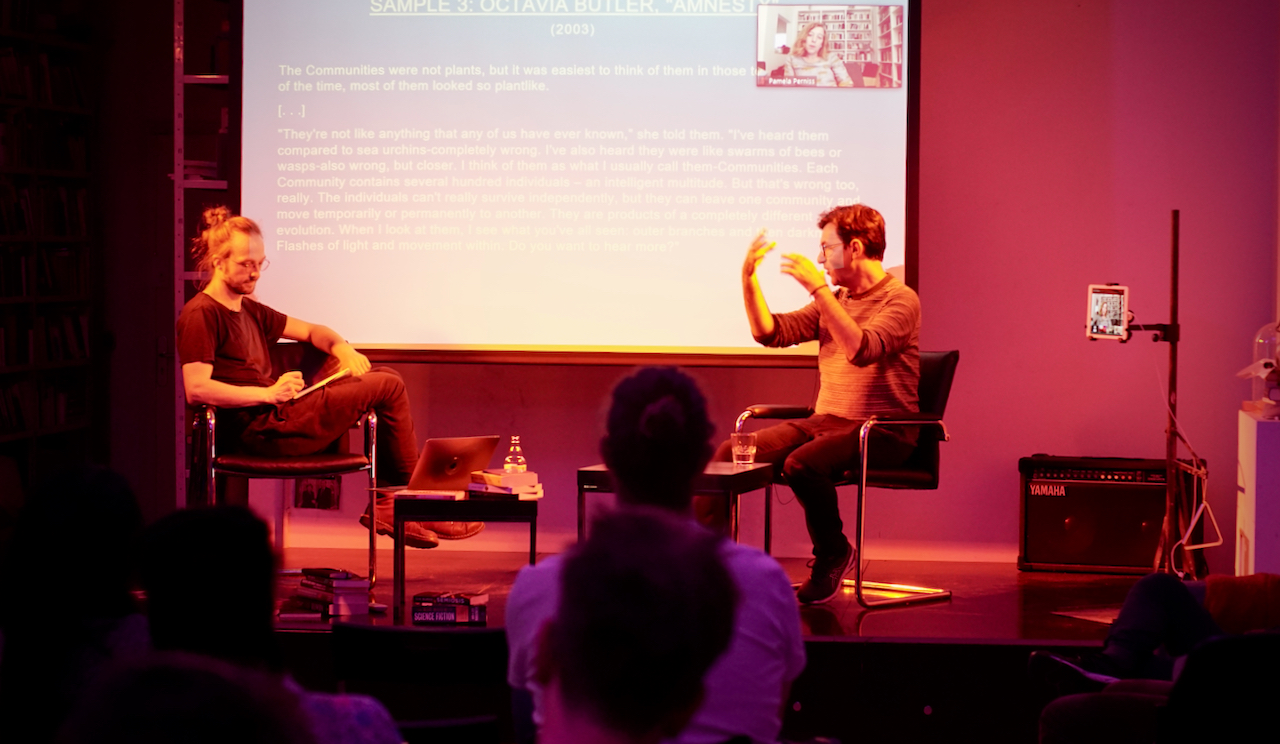 ---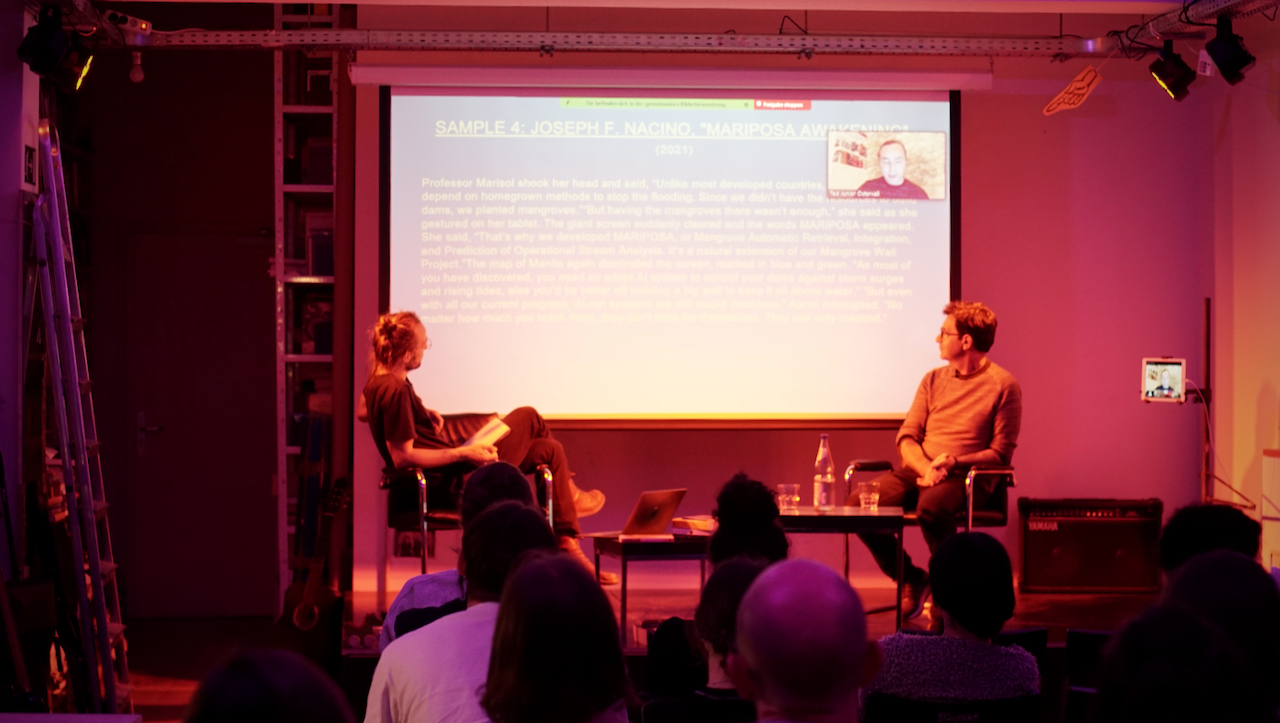 ---