May to June 2021 (dates to be determined by the group), online
a study course facilitated by
em* kann
"Let's be glad to grow in the ongoing
project of destroying their shit."
This eight-week independent study course engages The Undercommons as a prismatic and sonic space. In a weekly rhythm, we depart from Fred Moten & Stefano Harney's hybrid essayistic writing as they show us around amidst the dissonant plight and burden that is governance, credit and policy, and offer and constellate an array of sensuous notions: the undercommons, study, blackness, debt, planning, hapticality. From there, as a gateway, the course tries to trace the west's immeasurable debt by way of working or wading through partial and broken histories of the present. For this purpose, a range of voices will join our conversation: voices that are either already echoed in The Undercommons or that expand the sensible cacophony we orient towards. Among others, we will listen to or read thinkers and activists such as Robin D.G. Kelley, Joy James, David Graeber, Zoé Samudzi and Saidiya Hartman. In the spirit of "renewing our habits of assembly" (Manolo Callahan), this course aims to set up an informal space for convivial thinking and sense-making, inviting people to arrive with and dwell in questions that are informed by their particular social contexts.
For further information and course registration, please write to: underurcommons@gmail.com.
Dates and times will be coordinated in advance with respect to the participants' schedules. Up to 20 people will be able to join (first come, first served); beyond that, folks may engage with the course materials asynchronously. Meetings will likely take place on Zoom and start in early May.
A note on accessibility: the main language throughout the course will be English. If there are folks who feel their command of English is limited, feel free to get in touch nonetheless and we try to come up with a solution together. Also, Zoom offers a range of accessibility features like closed captioning and the support of screen readers. If there are any further access needs, please note them when you register.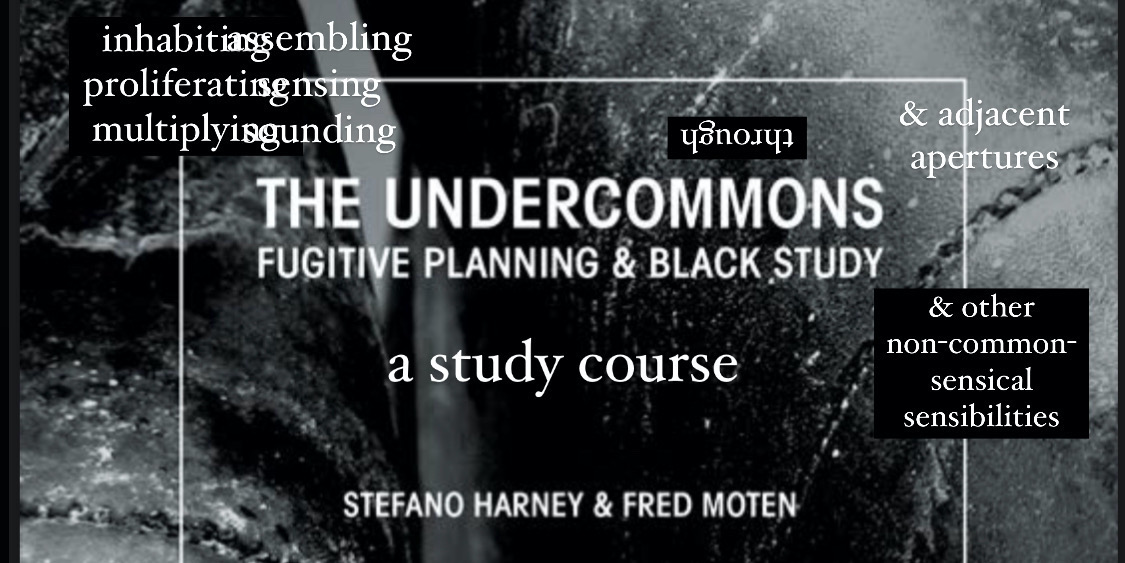 em* kann is a white artist and writer. They work across mediums, often with text, imagery and performance. Their work and thinking engage the mythical and spectral sub-terrains that haunt present imaginaries and social soundscapes, with particular attention to the violence the ideological space called the west emits and distributes globally.