Tuesday, 26 October 2021, 19.30 Uhr, diffrakt | centre for theoretical periphery
Conversation with
Jonathan Beller | Max Grünberg
While for most critical observers cryptoeconomic protocols are but forms of rightwing extremism, theoreticians like Jonathan Beller raise the question whether this technology might be salvageable – or indeed emergent – to be put to use for emancipatory projects that aim to go far beyond current extractive monetary logics. Beller understands this possible redesign of what he calls "economic media" as "the decolonization of money," a process that must break with the absolute reduction of qualities to the quantity of exchange value – and which moves to more inclusive forms of valuation, what he refers to, following Randy Martin, as "social derivatives". But can the expression of abstract labor be simply redesigned within the capitalist system? We will discuss his insights and provocations in relation to other political trajectories like the abolition of the value-form and past monetary experiments by Proudhon and the Ricardian socialists.
---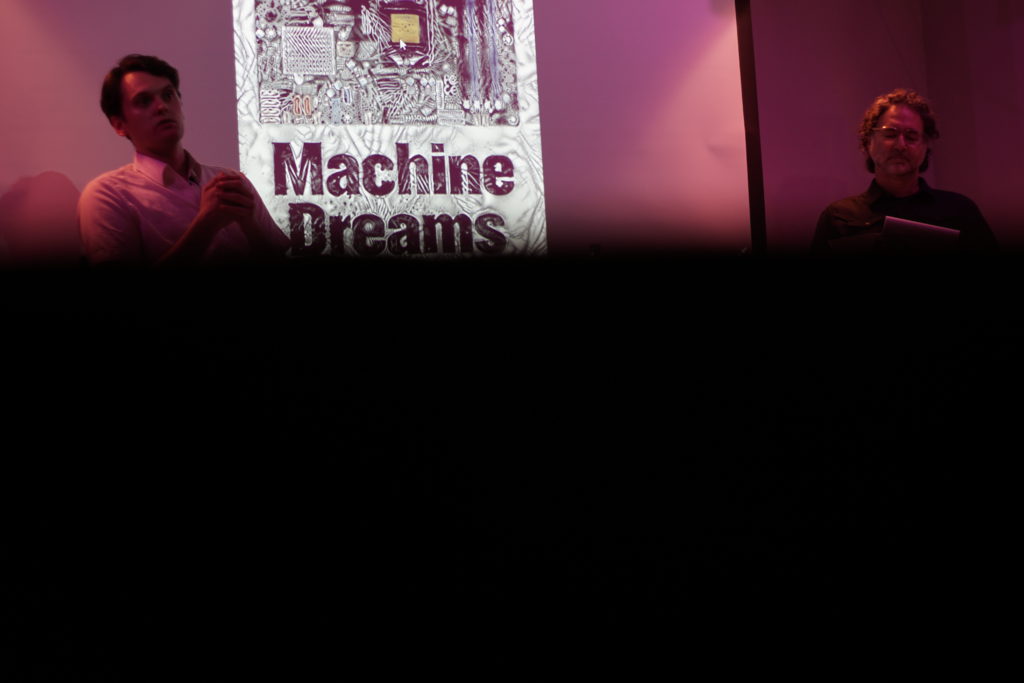 ---
Pandemic: Since the event is an in-person event and the number of participants thus, in accordance with current COVID-19 regulations, strictly limited, anyone who would like to attend will need to register in advance with a short message to mail@diffrakt.space. Following the 2G rule, masks will not be required, but all attendees will have to present either proof of vaccination or proof of recent recovery.
---
Machine Dreams is a series of events that explores the role of technology in the realization of a post-capitalist future. It begins this exploration from the premise that any emancipatory project aiming at a larger scope than the commune has to be mediated somehow technologically, as a strict rejection of abstraction and computation will bind any progressive movement within the local. Far from perishing in technological solutionism, these mediations constitute a necessity and should never be mistaken with a sufficiency: political struggle has to operate around and through them. This series is dedicated to their identification and critical examination, the disclosure of concrete utopias, from cybernetic socialism to crypto-mutualism, that allow us to reclaim a positive image of the future.
Organised by Max Grünberg.
---