Wednesday, 12 June 2019, 7.30 pm, diffrakt | centre for theoretical periphery
Multi-media conversation with
Amelia Groom | Alison Sperling | Derek Woods
Lichens are usually conceived as a symbiosis between fungi and algae. Each lichen, then, brings together (at least) two separate kingdoms of life in a relationship that functions like an organism in its own right. Since the nineteenth century, "lichenologists" have put forward many theories and metaphors to explain why this happens: Lichens are fungi that have discovered agriculture; lichen fungi are parasites that have become benevolent; lichen algae are solar panels for the fungi; lichen fungi are greenhouses for the algae.
If such theories are limited to the history of science and the ontology of lichens themselves, recent political and cultural theorists evoke lichens with broader implications. In Donna Haraway's work, for instance, lichens are non-metaphorical signals for multispecies processes of "becoming-with"; for Richard Halperin, they signify that nature has never been heteronormative.
In our discussion of lichen theory, we're interested in what lichens are doing in the humanities. We will discuss lichens as models of impurity and lived entanglements, and as exemplary species for future ecological coexistence. We ask why specific theoretical concepts might seem to gravitate toward specific life forms. And we invite the audience to join us in thinking the politics of symbiosis.
Please note that the event is preceded by a workshop with Derek Woods, "The Year's Work in Terraforming", at ICI Berlin on 12 June 2019, at 2 pm. For more information please visit https://www.ici-berlin.org/events/the-years-work-in-terraforming/.
In cooperation with: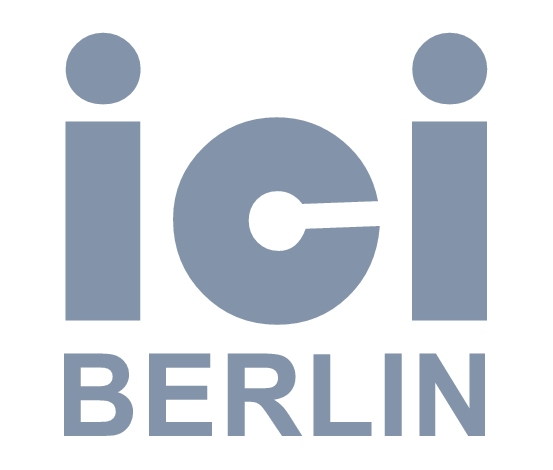 ---
Amelia Groom is an art historian and currently a postdoctoral research fellow at ICI Berlin Institute for Cultural Inquiry, where she is working on a project about feminist inorganic embodiments. Her recent texts have been concerned with stones, and blurriness, and the politics of silence.

Derek Woods is a postdoctoral fellow at Dartmouth College. His writing is about the role of the nonhuman in the humanities, cultures of "ecotechnology," and the critical theory of scale. As co-author, he has contributed to articles about gel lichens and hair lichens. He will start work as assistant professor of media studies at the University of British Columbia next year.
---