Donnerstag, 20. Oktober 2022, 19.30 Uhr, diffrakt | zentrum für theoretische peripherie
Lesung und Gespräch mit
Camila de Caux | Michela Coletta | Juan Carlos Galeano
Die Veranstaltung findet auf Englisch statt.
How can we create ecological futures in which human communities co-create their survival and thriving with nonhumans? Where can we draw world-making imaginations that allow for interconnected and response-able forms of sociality?
Michela Coletta will be in conversation with the poet and writer Juan Carlos Galeano and the writer and anthropologist Camila de Caux. Juan Carlos teaches at Florida State University but spends as much time as possible in the Peruvian Amazon. He has produced poetry, short stories, and documentary films in alliance with the people, the forests, and the rivers of the Amazon basin. Camila has spent many years working with the Araweté communities in the Brazilian Amazon. Recently, she has been writing in partnership with the forest and questing the aesthetic echos of "compost writing". Together and through their respective works, Camila and Juan Carlos will be exploring ideas about ecological agency, relational subjectivity, and inter-species and inter-generational communities.
The event is organised in collaboration with Freie Universität Berlin and the Marie Sklodowska-Curie Actions.
---

---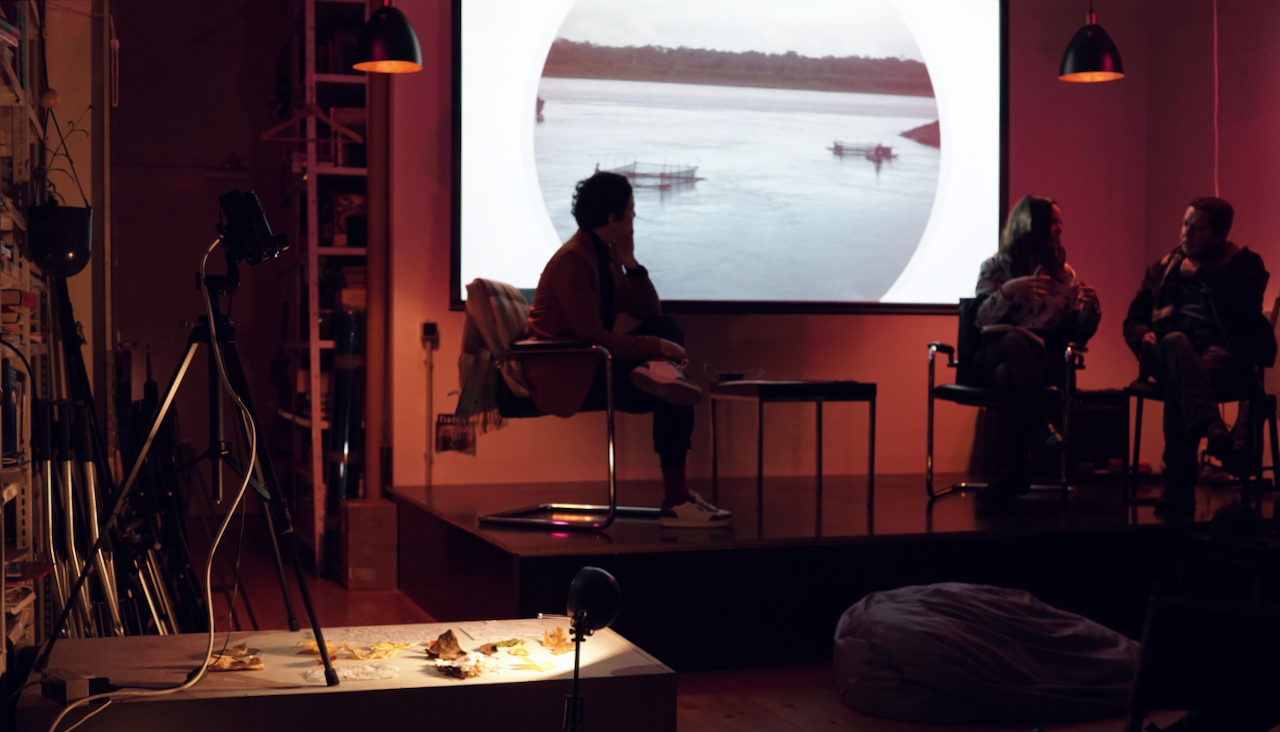 ---
Pandemic: The event will be held in accordance with current COVID-19 regulations. The room is equipped with air filtration devices, but given the persistent viral situation, we would also like to ask you, if possible, to test yourselves with a rapid test ahead of the event.
---